THE "GOLDEN OLDEIS BAND" NOW PERFORMS AS
SOUTH CENTRAL OLDIES SHOW
Here is our pure
Rock and Roll
song list with as much information as we can provide. Just click on the songs and artist to find out more information. FOR NEW LIST GOT TO OUR NEW SITE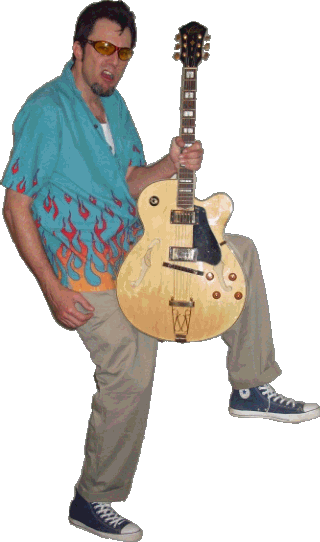 Great Balls Of fire-Jerry Lee Lewis 1957 song written by Otis Blackwell and Jack Hammer
The Wanderer", -Dion & the Belmonts reached #2 on the Billboard Charts in 1962
Green Onions-Booker T & the Mgs Stax Records October of 1962.
Secret agent man-Jonny Rivers Theme for British TV spy series Danger Man 1964
Mustang Sally- Wilson Pickett#23 in 1966 written by Mack Rice
Wolly Bully- Sam the Sham No. 2 Billboard charts summer of 1965.
Whole lotta shakin-Jerry Lee Lewis 1957,#1 "Whole Lotta Shakin' Goin' On"
Your mam don't dance-Loggins & Messina singer/songwriter Loggins and Messina
Twist & Shout- Isley Brothers 1962
Runaround Sue- Dion & the Belmonts,#1 hit in 1962
Wipe out-Surfaires May, 1963:
Roll Over Beethoven- Chuck Berryreleased on Chess Records,1956
Kansas City-Wilbert Harrison Billboard No.1 record in 1959
Heartbreak hotel-Elvis January 27, 1956.
Hound Dog"-Elvis released on July 13, 1956. written by Jerry Leiber and Mike Stoller
Blue suede shoes-Elvis "Blue Suede Shoes" first recorded by Carl Perkins in 1955.
Land of 1,000 dances-Wilson Pickett originally recorded by Chris Kenner in 1962
Stand by me-Ben E King 1961 song by Ben E. King former Drifters member
The twist-Chubby Checker 1960 song "The Twist".
Chain of fools-Aretha Franklin 1967
Rock around the clock-Bill Haley & His Comets written by Max C. Freedman James E. Myers
Love Potion No. 9 -The Clovers written in 1959 by Jerry Leiber and Mike Stoller
lil' Runaway-Del Shanon number-one Billboard Hot 100 in 1961
Memphis-Chuck Berry (B) side 1959 "Back in the U.S.A."
Tequila-The Champs 1958 surf instrumental
Sea of love- Phil Phillips (1959 peaked at #1 on the Billboard R&B chart
King of the Road-Roger Miller
Jailhouse rock-Elvis September 24, 1957, Jailhouse Rock
Tootie Fruiti-Little Richard first hit record in 1955
House is a rockin'-Doyle Bramhall,
Shout! - The Isley Brothers - National Lampoon's Animal House.soundtrack
Yakety Sax- 1963 written by saxophonist Boots Randolph
Treat Her Right - Roy Head 65'- The Commitments soundtrack
Mony-Mony-Tommy James & The Shondells 1968
Under the Boardwalk-The Drifters 1964.